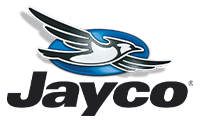 Check out some of our
Jayco Brands
Featured Inventory
PRICE INCLUDES FINANCE INCENTIVE!

MSRP:

$84,492

Save:

$34,751

Sale Price:

$49,741

PRICE INCLUDES FINANCE INCENTIVE!

MSRP:

$98,860

Save:

$38,865

Sale Price:

$59,995

MSRP:

$98,927

Save:

$36,186

Sale Price:

$62,741

PRICE INCLUDES FINANCE INCENTIVE!

MSRP:

$107,749

Save:

$44,008

Sale Price:

$63,741

**ADDITIONAL INCENTIVES AVAILABLE FOR FINANCING

MSRP:

$115,901

Save:

$37,160

Sale Price:

$78,741

PRICE INCLUDES FINANCE INCENTIVE!

MSRP:

$193,225

Save:

$93,484

Sale Price:

$99,741

PRICE INCLUDES FINANCE INCENTIVE!

MSRP:

$252,175

Save:

$82,280

Sale Price:

$169,895

PRICE INCLUDES FINANCE INCENTIVE!

MSRP:

$227,493

Save:

$84,672

Sale Price:

$142,821

PRICE INCLUDES FINANCE INCENTIVE!

MSRP:

$46,842

Save:

$18,330

Sale Price:

$28,512

PRICE INCLUDES FINANCE INCENTIVE!

MSRP:

$36,418

Save:

$16,843

Sale Price:

$19,575

PRICE INCLUDES FINANCE INCENTIVE!

MSRP:

$35,519

Save:

$14,978

Sale Price:

$20,541

PRICE INCLUDES FINANCE INCENTIVE!

MSRP:

$38,576

Save:

$17,558

Sale Price:

$21,018

PRICE INCLUDES FINANCE INCENTIVE!

MSRP:

$36,904

Save:

$13,163

Sale Price:

$23,741

PRICE INCLUDES FINANCE INCENTIVE!

MSRP:

$44,751

Save:

$20,010

Sale Price:

$24,741

*INCLUDES 90 DAY WARRANTY*

List Price:

$24,975

Discount:

$234

Our Price:

$24,741

PRICE INCLUDES FINANCE INCENTIVE!

MSRP:

$46,273

Save:

$20,532

Sale Price:

$25,741

PRICE INCLUDES FINANCE INCENTIVE!

MSRP:

$51,049

Save:

$24,012

Sale Price:

$27,037

PRICE INCLUDES FINANCE INCENTIVE!

MSRP:

$46,406

Save:

$18,669

Sale Price:

$27,737

*INCLUDES 90 DAY WARRANTY*

List Price:

$40,000

Discount:

$8,025

Our Price:

$31,975

PRICE INCLUDES FINANCE INCENTIVE!

MSRP:

$54,411

Save:

$21,670

Sale Price:

$32,741

PRICE INCLUDES FINANCE INCENTIVE!

MSRP:

$57,619

Save:

$22,073

Sale Price:

$35,546

PRICE INCLUDES FINANCE INCENTIVE!

MSRP:

$58,017

Save:

$21,878

Sale Price:

$36,139

PRICE INCLUDES FINANCE INCENTIVE!

MSRP:

$67,346

Save:

$30,605

Sale Price:

$36,741

PRICE INCLUDES FINANCE INCENTIVE!

MSRP:

$56,165

Save:

$19,170

Sale Price:

$36,995

PRICE INCLUDES FINANCE INCENTIVE!

MSRP:

$72,291

Save:

$29,023

Sale Price:

$43,268
World Wide Jayco Factory Direct
If you're considering a RV lifestyle, chances are you share our love for the open road. For us, this love goes back over 56 years when we sold our very first trailer in Mesa, Arizona.
World Wide RV is not only one of the leading RV dealerships in Arizona but also the United States. Our dealership provides unmatched customer service that you won't find anywhere else. Lastly, we are dedicated to our mission statement that "Our People Make the Difference!"
Jayco was founded in 1968 by a man of strong faith and vision. The late Lloyd J. Bontrager, family man and inventor, felt he could build the world a better RV. He longed to create a company of his own, one that clearly reflected his ideals: a company where everyone would be treated as "family".
With encouragement from his wife Bertha, Lloyd started Jayco on their farm-in two chicken houses and a barn! He developed his own prototype camping trailer and a unique lifter system for fold-down campers, the basic design of which is patented and still in use today. By the end of 1968, his fledgling company of 15 employees had sold 132 fold-down camping trailers. Today, Jayco's "family" of employees has grown to nearly 1,600 people, while more than 25,000 people join our "extended family" of customers each year.
Jayco develops and manufactures a full-line of recreation vehicles including Travel Trailers, Fifth Wheels, Motorhomes, Toy Haulers, and more at its company headquarters in rural Middlebury, Indiana and markets them through a nationwide network of nearly 300 dealers. With a history dating back to 1968, Jayco's mission remains unchanged-to build exemplary RV's and provide customers with extraordinary service after the sale. Whether your travels take you through Middlebury or you simply want a closer look at how we build our RV's, please visit us. We look forward to meeting you!
For more information about Jayco, please contact us.